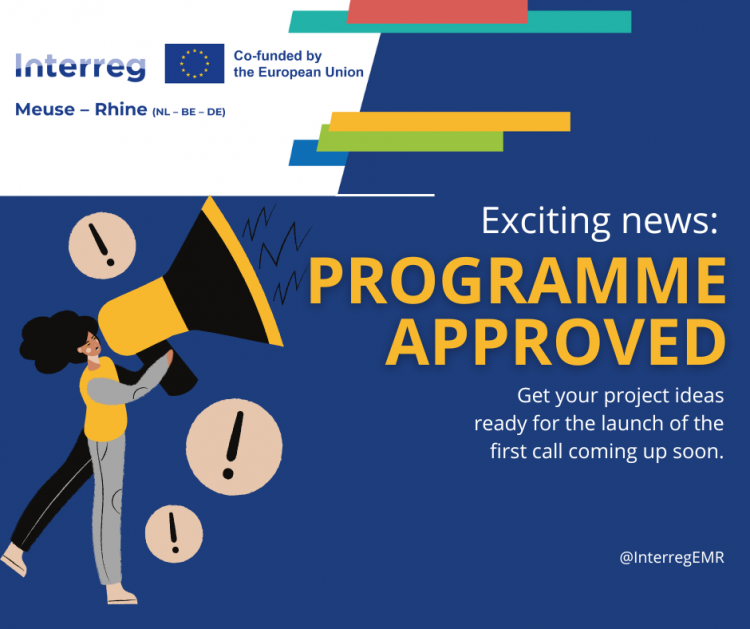 The European Commission has officially approved the Interreg Meuse-Rhine (NL-BE-DE) programme for the period 2021-2027.
In our programme, we believe cooperation is central to making the Meuse-Rhine area smarter, greener and more social. During this programme period, the Interreg Meuse-Rhine programme will therefore continue to support cooperation in the border region of the Netherlands, Belgium and Germany, with an approximate budget of 176 million euros, of which 125 million euros come from the EU!
We are delighted to enter this new programming period together with you. So get your project ideas ready for the launch of the first call coming up soon. If you want to receive further guidance or want to share your ideas, please also do not hesitate to contact our Regional Antennas.
Many thanks to all our partners who worked so hard to make this possible!