At the Robert Schuman Institute in Eupen, 22 trainees have received a Europass certificate for following vocational training in another part of the Euregio, and in another language. The group of is a new cohort of trainees that completes a cross-border traineeship in the context of the Interreg project EUR.friends.
Thanks to EUR.friends, a total of 245 young people have now acquired working experience in another language of the Euregio. They worked in sectors such as accountancy, technology, construction and hospitality. EUR.friends organises the cross-border traineeships to increase the chances of young people on the labour market and to help companies find motivated and skilled trainees.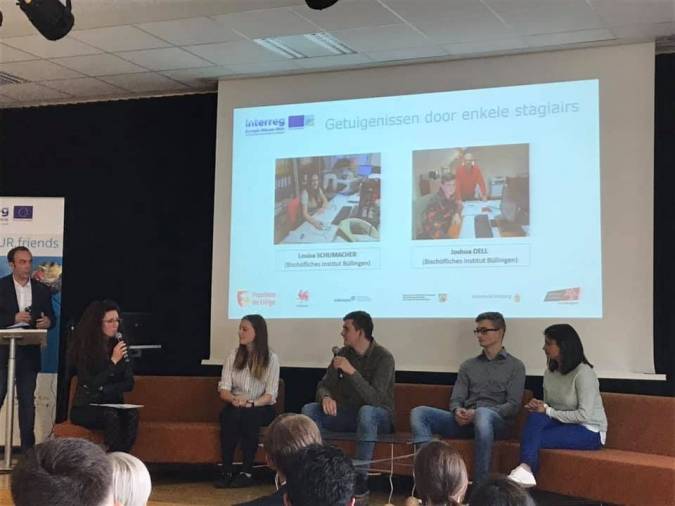 The trainees who received their certificate this week came from the Province of Liège (12), the Belgian Province of Limburg (4), the Dutch Province of Limburg (1), The Belgian German-speaking community (4) and the Region of Aachen (1).
Pierre-Yves Jeholet, Minister of Economy of the Walloon Region said: 'This responds to the needs of the needs of companies. Young people are flexible and creative.' To the trainees he said: 'I congratulate you for having made this choice. You will benefit from this in your future career.'
EUR.friends is led by Maison des Langues of Province de Liège and receives support from the Interreg V-A programme.