On September 28, 2022, the Interreg Meuse-Rhine (NL-BE-DE) programme hosted its launch event for the upcoming programme period in Hasselt (Belgium) which has brought together people from all over the border region between the Netherlands, Belgium, and Germany. . The event offered the public a first look at the plans for our upcoming programme period. At the moment, the Interreg Meuse-Rhine programme is waiting for the final Commission approval and is planning to open the first call for proposals in February next year.
High-Level Meeting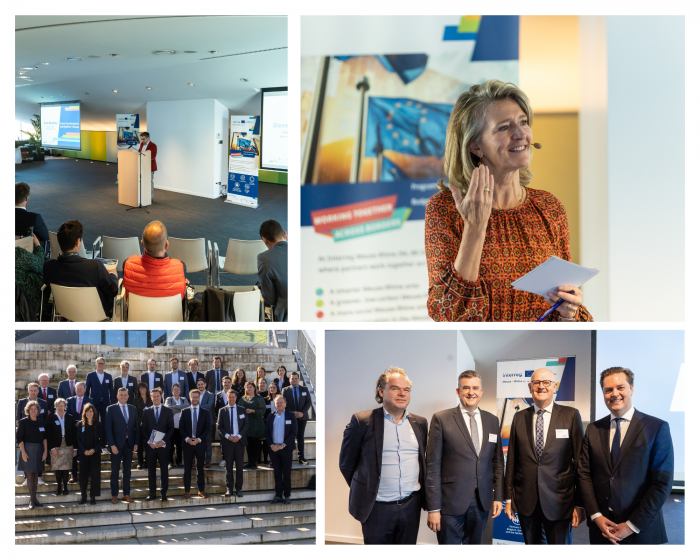 In the morning, the political representatives of all of our programme partners as well as a political representative of the European Commission held a High-Level meeting during which they confirmed their commitment to working together in the new programme period.
Public Launch Event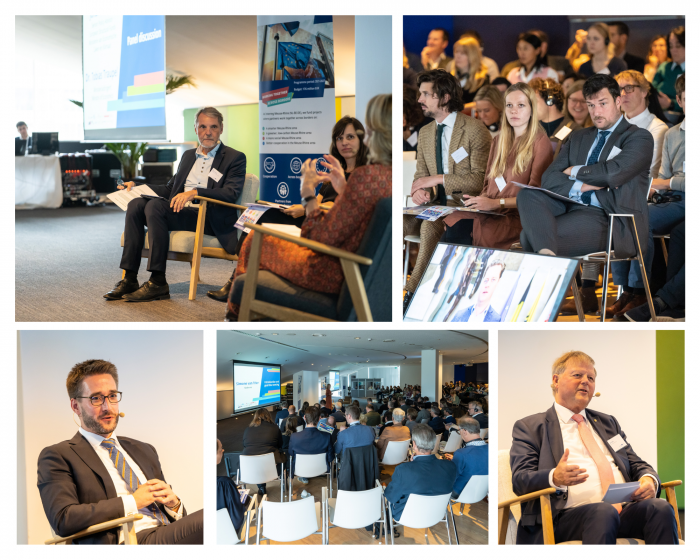 In the afternoon, we opened the doors to the general public. As a representative of the host region, deputy Tom VANDEPUT (Provincie Limburg, Belgium) opened the event with a welcome word. After that, Dr. Tobias TRAUPEL (Ministerialdirigent Wirtschaftsministerium Nordrhein-Westfalen, Germany) and Johanna BÄHN (Ministerie van Economische Zaken en Klimaat, the Netherlands) discussed the main vision and expectations of the programme. In a second panel conversation, deputy Ad ROEST (Provincie Limburg, the Netherlands and Daniel HILLIGSMANN (Head of Cabinet to the Minister-President of German-speaking Community, Belgium) presented their visions for the grand societal challenges, which the future Interreg Meuse-Rhine programme will be tackling.
Workshops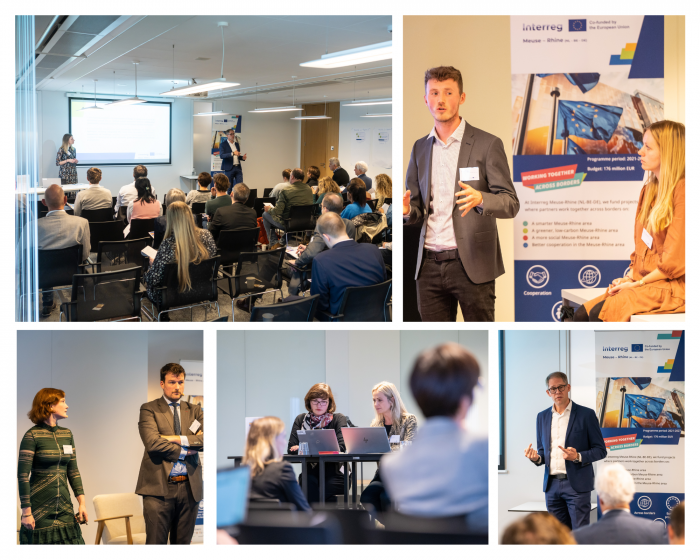 After this plenary session, the participants had the possibility to follow two specialised workshops on the new programme priority axes. The Regional Antennas of the programme presented the following four future priority axes together with the Project Managers of the Joint Secretariat:
A smarter Meuse-Rhine area
A greener, low-carbon Meuse-Rhine area
A more social Meuse-Rhine area
Better cooperation governance in the Meuse-Rhine area
Please find the presentations of these workshops below.
Next steps and Q&A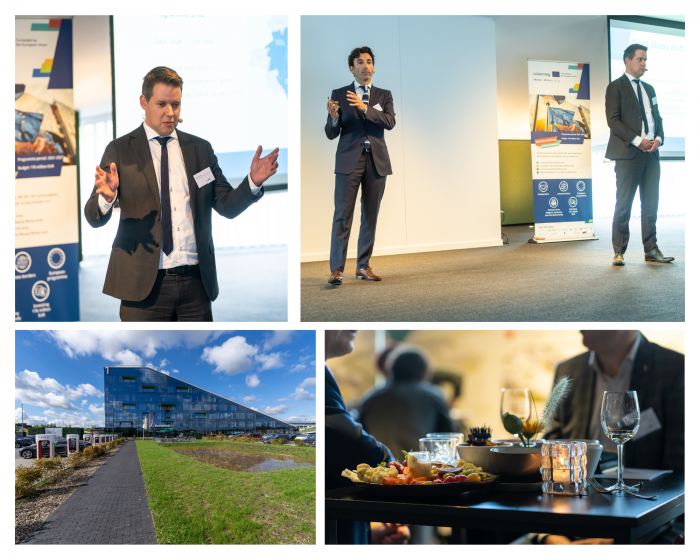 As a conclusion of the event, the Senior Programme Manager Jean-Philippe ODEURS and Policy Officer Paul HEUTS explained the next steps and answered questions from the plenum. One of the main messages of this part was that anyone interested in the programme can already define their project topic and check how and where it fits into the programme. As a second step, potential beneficiaries can then think about the specific challenges and concrete outputs as well as the results and impact of their proposed action and start searching for cross-border partners, recommended Paul HEUTS.

Please find the full presentation of this part below.

Finally, the event ended with a reception and the opportunity for the participants to network and get to know people from across the border.