Interreg 2021-2027: Working together, across borders
The 6th programme of Interreg Euregio Meuse-Rhine will run from 2021 until 2027. After our first public consultation on 24 October 2019 at MECC Maastricht, we are currently preparing a second consultation which will give us another opportunity to look ahead to this period and fine tune the upcoming programme. In our first event, organisations from across the Euregio shared their future ambitions and challenges. Attendees had the chance to meet their counterparts from the other side of the border.
190 participants attended the event, representing local and regional authorities, universities, knowledge institutes, sectoral organisations, media, and NGOs. They came from across the Euregio, including Belgium (46,4%), Germany (14,3%) and The Netherlands (39,3%). Over 25% indicated that they were new to Interreg.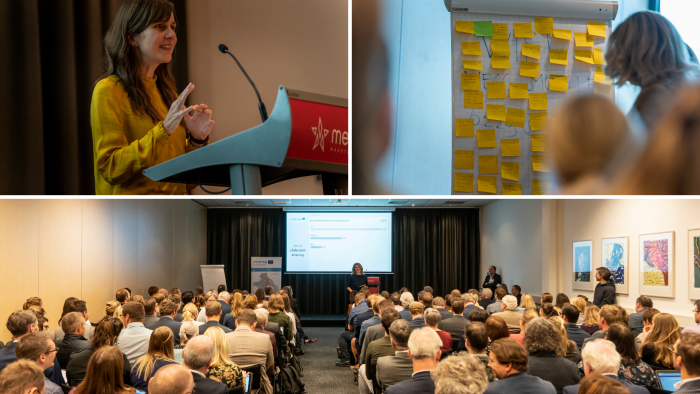 Currently, we are planning our second public consultation on our future programme. You will find further information in the news section.