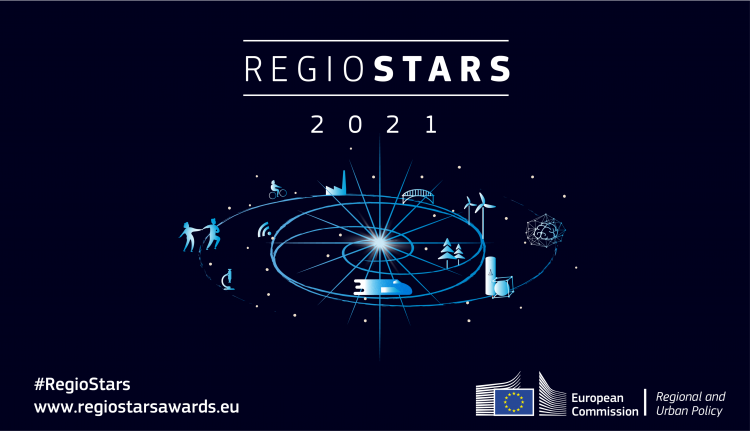 We at Interreg EMR are very proud to announce that the Interreg EMR project TREE has been nominated for one of the five categories of the RegioStars Awards: the FAIR Europe award. Commemorating the project for being Fostering inclusion and anti-discrimination.
Every year since 2008, the European Commission organises the RegioStars Awards. This award celebrates the many innovative and inclusive approaches to regional development. Over the years RegioStars nominations have become more prestigious and it now holds the label of excellence of projects funded by the European Union.
The project Training for integrating Refugees in the Euregio, better known as TREE, is a project that specialises in the promotion of integration and development of immigrants in the sub-regions of the Meuse-Rhine Euregio. Providing social workers, teachers, medical staff, and interpreters with further training to accomplish the purpose of the TREE project.
The training program exists out of three modules. Participants can choose to follow all three or just one, taking their needs, their availability, and their interests into account. Each module is 100 hours divided in:
A complex integration activity
seminars
professional practice.
hours for exchange seminars and the completion of a portfolio.
The training will give those who have participated the chance to transfer their knowledge in their interactions with refugees. Completing the purpose of the project of improving integration and development of immigrants in the sub-region of the Meuse-Rhine Euregio.
After three years, the project has come to an end in August of this year.
Participants have had many opportunities to expand their knowledge and look back with positive feelings at TREE. After the closure conference which explained the different aspects of the training program, documents explaining the whereabouts have been made available for the general public on their website. Setbacks due to the current COVID situation did not stop the project from succeeding and we are excited to congratulate TREE on the successful project and with the deserved nomination.
Via this link, you can vote for your personal favorite project. Don't forget to cast your vote and may the best project win!