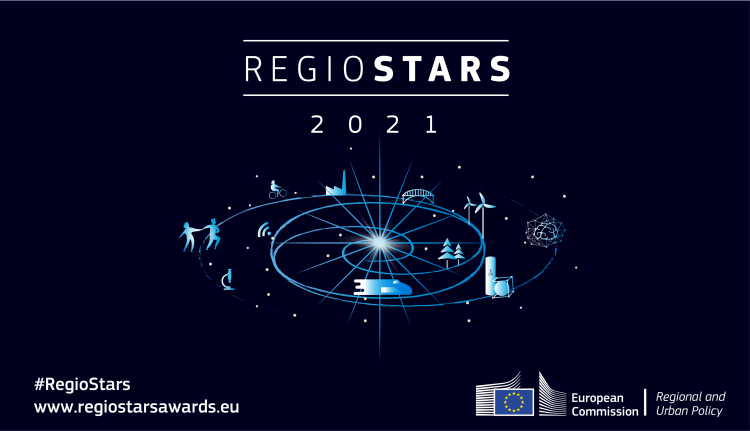 The European Commission is opening the 14th edition of the flagship REGIOSTARS awards competition that rewards each year the best projects financed under Cohesion policy.
The Regiostars awards are the yearly competition organised by DG REGIO since 2008: it has become Europe's label of excellence for EU-funded projects, which demonstrate innovative and inclusive approaches to regional development. Each year hundreds of projects compete in five categories.
In 2021, the REGIOSTARS are focussed on five areas that are crucial part of the EU's regional policy:
SMART Europe: Increasing the competitiveness of local businesses in a digital world
GREEN Europe: Green and resilient communities in urban and rural setting
FAIR Europe: Fostering inclusion and anti-discrimination
URBAN Europe: Promoting green, sustainable and circular food systems in functional urban areas
TOPIC OF THE YEAR: Enhancing green mobility in the regions: European Year of Rail 2021
How to apply?
The on-line application platform is open from 9 February until 9 May 2021. Further information can be found here.
The public will also be invited to choose their own favourite project. Since 2008, the REGIOSTARS are Europe's awards to cohesion policy-funded projects that demonstrate excellence and new approaches in regional development.
​