Invitation: European Cooperation Day 2021
18 aug 2021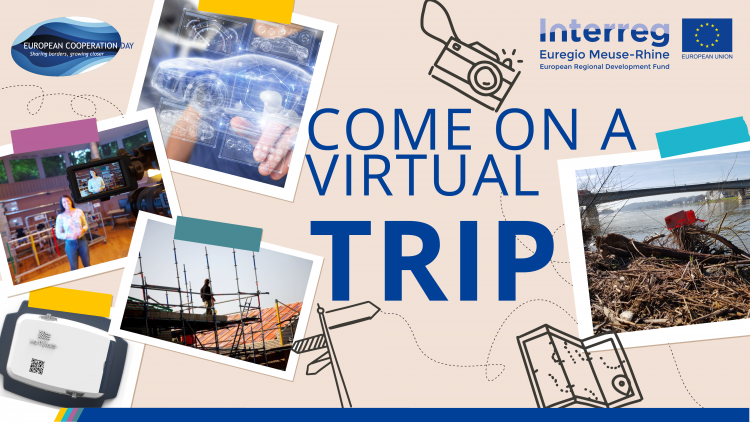 It is our pleasure to invite you to our European Cooperation Day 2021. With our virtual cross-border trip, we will extend the vacation vibes to September.
Our journey will bring us through the Netherlands, Belgium, and Germany and will see us visiting several of our projects: LIVES (Litter free rivers and streams), EMR Digital Twin Academy, Wohnmonitor, Light Vehicle 25, and WearIT4COVID.
Date: 21.09.2021
Time: 2:00 - 3:30 PM
Place: Online, the link is following for registered participants
Registration: Here or via the registration form below
The event will be held in the languages of our programme (French, German and Dutch). A simultaneous interpretation will be available. We cannot wait to show you some of the exciting work our projects have been up to and hope to see you in September!
The European Cooperation Day:
The European Union commemorates the European Cooperation Day (also known as EC Day) on 21 September every year. With the EC Day, we celebrate that many good things come out when we join forces.
Registration: