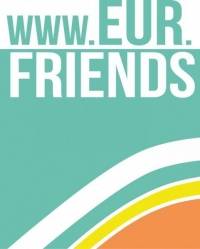 The project partners focus on stimulating professional mobility (by promoting in-company placements for vocational trainees) and improving communication skills (language and intercultural skills) to raise cross-border mobility.
To achieve this result the partners will organize 720 cross-border in-company placements of vocational (mainly technical) students supported by an open source App; develop 9 e-learning modules on language and interculturalism designed to meet the needs SME's, higher education students and job seekers; implementing a digital platform for all young people in the EMR. Cross-border cooperation is practiced to realize the in-company placements, coach cross-border students and to optimize the input for the 9 e-modules. Each module uses both the angle of the source region and the target region to learn about language and culture.
The consortium expects that the project will lead to a significant reduction of early school-leavers resulting from a substantial increase in cross-border in-company placements and a substantial increase in knowledge of and interest in language and culture of neighbour regions.
The project will result in:
the realization of 720 cross-border in-company placements of vocational students;
the realization of 9 (language-culture) e-modules;
the upgrade of the Babelreg website also offering access to the e-modules;
a digital communication platform for young EMR citizens.